Now available
Volume 54, Nos. 1 & 2
Featuring articles by (1) Joshua Banks Mailman, Klaas Coulembier, Michele Zaccagnini, Guillermo Luppi, Robert A. Baker and (2) Alexandre Popoff et al., Steven Wilson, Anna Dalos, Horace J. Maxile, Jr., Steven Rice, Andrew Mead, Alex Smith. Please visit our subscriptions page to order.
Announcing Digital Publication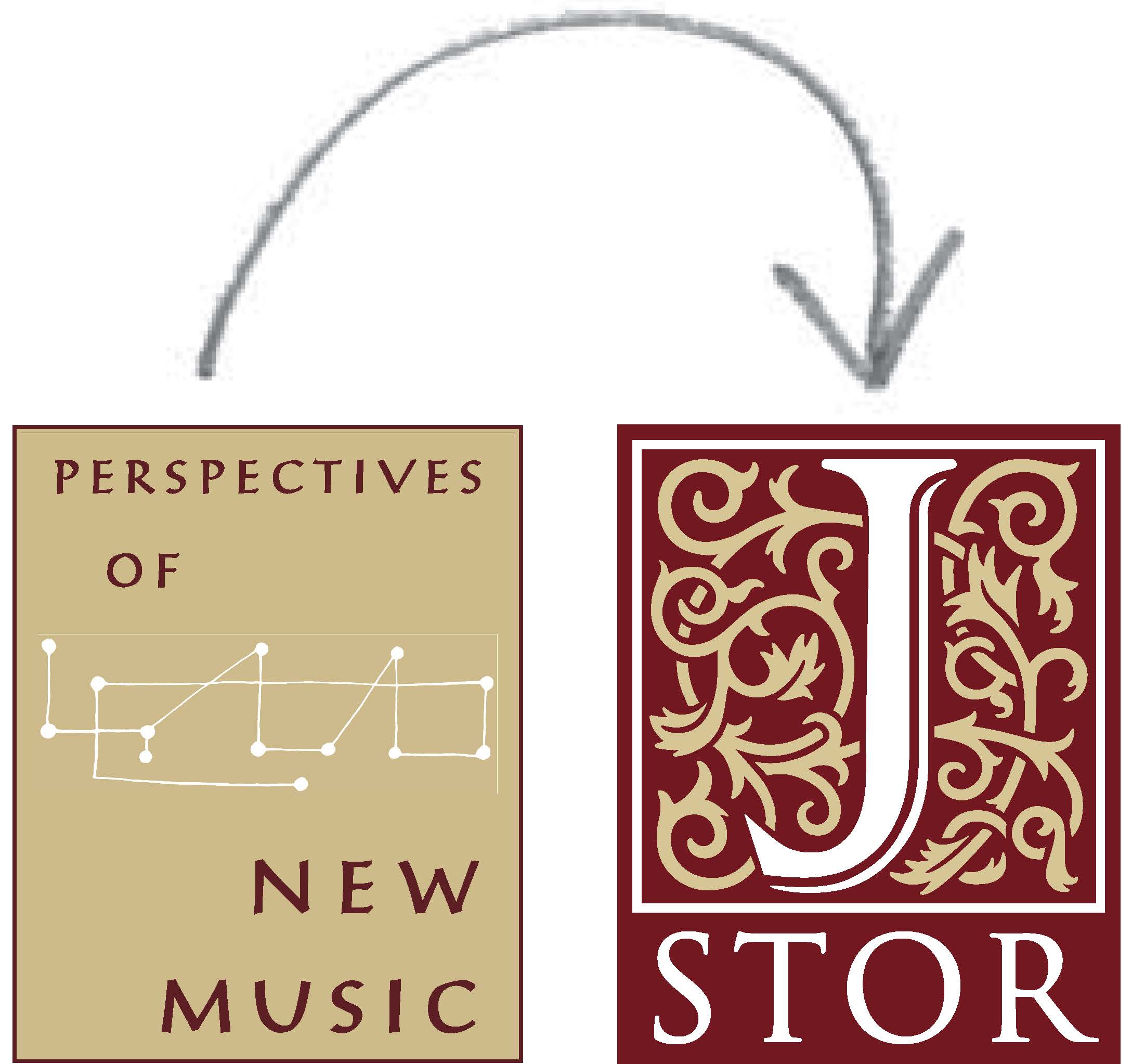 We offer institutions and individuals three options for subscriptions: print only (as is); digital only; and print plus digital. Digital subscriptions are delivered by
JSTOR
under their Current Scholarship Program. Subscriptions in all three options are available via our
subscriptions page
. All individual subscribers and print-only institutional subscribers may order there. Institutions should contact JSTOR (
fulfillment@jstor.org
) for digital and print-plus-digital subscriptions. Print subscribers will continue to receive any CDs; the audio will be available online for digital subscribers. Digital subscribers will have full access not only to the current issues, but also to our entire print run from 1962 to the present.
Individual Articles in PDF
Volumes more than seven years old remain available in the JSTOR archives. Single articles in the archives can be purchased individually through JSTOR's Publisher Sales Service. Go to the
JSTOR PNM page
, click to open the article you want, and click the Download button.
The PNM/OS CD Series
To be a forum for valuable musical thinking that might otherwise remain unavailable
describes the ethos of Perspectives over its history. To this end, we are producing a series of CDs for our subscribers and other interested music-lovers, in a collaboration between Perspectives of New Music and
Open Space
. These CDs will go to PNM subscribers occasionially as part of their subscription.
P
ERSPECTIVES OF NEW MUSIC
is directed to a readership consisting of composers, performers, scholars, and all others interested in any kind of contemporary music. Published material includes theoretical research, analyses, technical reports, position papers by composers, sociological and philosophical articles, interviews, reviews, and, for special purposes, short musical scores or other creative productions.
1962–2012
50 Years of Innovation
Volume 50 (2012) was mailed to subscribers in January 2013. This special Golden Anniversary Double Issue, vol. 50 nos. 1&2, features:
A History of Perspectives, as told in many interviews and essays by people who have been involved at some time during the past 50 years;
A special feature on Karlheinz Stockhausen.
New Call for Papers Música nueva de México
Convocamos textos que aborden temas sobre música nueva y experimental en México, así como en otros países de la vibrante escena musical de Latinoamérica.
New Music of Mexico
We are looking for submissions dealing with new and experimental music in Mexico, and the vibrant new music scene throughout Latin America generally.
For a complete list of current calls, please visit our Calls for Papers page.